Service Delivery Initiatives by our Office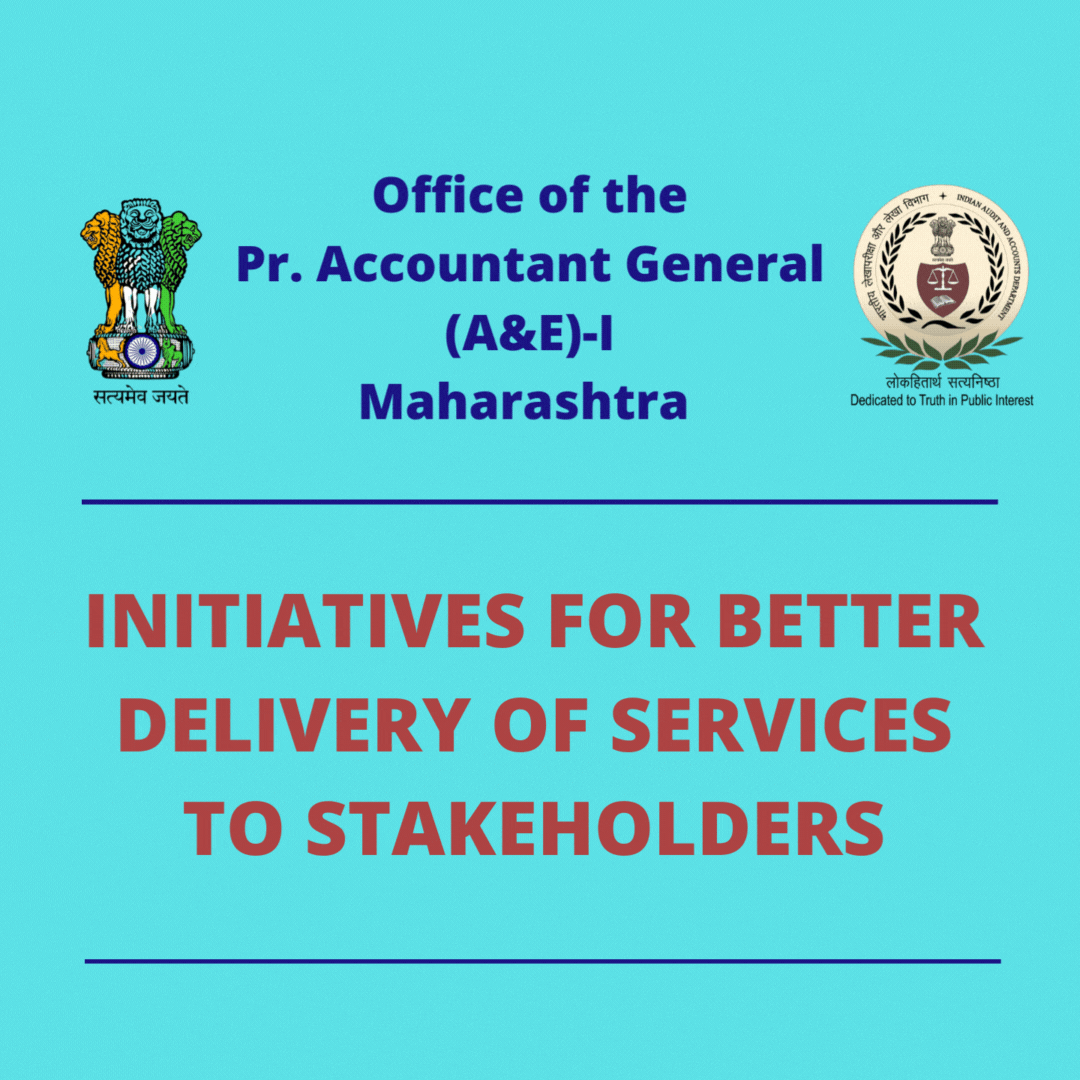 About Pension
This office is responsible for Authorization/Finalization of Pension cases in respect of State Government Employees within its jurisdiction. Cases of Government Servants retiring from All India Services like Indian Administrative Services, Indian Police Service, Indian Forest Service etc., MLAs, MLCs and employees of non Government Schools and Colleges are also authorised.
About GPF
The office of the Principal Accountant General (A&E) I Maharashtra, Mumbai is maintaining GPF account of around 1.48 lakh employees pertaining to Western Maharashtra/Mumbai Region. The Accounts maintained by Principal Accountant General (A&E)-I, Maharashtra, Mumbai are prefixed with MH. The maintenance of GPF is governed by Maharashtra General Provident Fund Rules.
About Accounts
The forms in which accounts are to be maintained are prescribed by the President of India on the advice of the Comptroller & Auditor General of India. Comptroller and Auditor General's (Duties Powers and Conditions of Service) Act 1971...