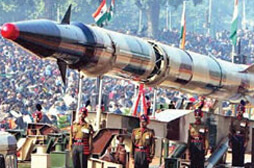 Defence
Report No.19 of 2017 - Compliance audit Union Government (Defence Public Sector Undertakings – Ministry of Defence)
Date on which Report Tabled:
Fri 21 Jul, 2017
Date of sending the report to Government
Government Type
Union
Union Department
Defence
Sector
Defence and National Security,General Sector Ministries and Constitutional Bodies
Overview
This Report deals with critical issues related to Defence PSUs. Salient observations are about the Construction and delivery of Anti Submarine Warfare (ASW) Corvettes by GRSE: Against the 18 weapons and sensors to be installed on ASW Corvettes, two ASW Corvettes delivered were not fitted with X weapon and sensor systems and hence it could not perform to its full potential as envisaged. The drop in the achievement of the specified speed was mainly on account of increase in weight of the ASW Corvette by over 800 tonnes from initial envisaged 2500 tonnes.
There was delay in delivery of Hawk Mk 132 AJT aircraft by Hindustan Aeronautics Limited (HAL) to MoD due to delay in supply of technical documents, accessories & tooling by Original Equipment Manufacturer (OEM) and rectification of defective tools & jigs supplied. HAL also incurred expenditure of ` 107.05 crore on account of procurement of six additional engine kits in anticipation of order from MoD which remained infructuous.
Injudicious decision of Bharat Electronics Limited, to quote and enter into contract for establishment of Camp Area Network without considering the complexity of work involved and associated costs like Exchange Rate Variation, Warranty expenditure and impact of delay in supply, resulted in loss of ` 36.84 crore.
BEML Limited delayed commissioning of walking dragline and suffered consequent avoidable loss of ` 9.56 crore by way of Liquidated Damages.
Download Audit Report