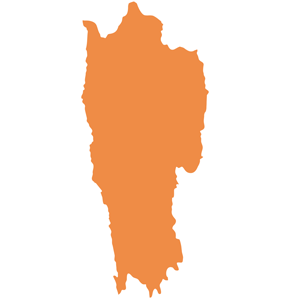 Mizoram
Report of 2012 - Performance Audit on Social, Economics,General Revenue and Economic Sectors of Government of Mizoram
Date on which Report Tabled:
Wed 24 Jul, 2013
Date of sending the report to Government
Sector
Taxes and Duties,Finance,Transport & Infrastructure,Power & Energy,Industry and Commerce,Art, Culture and Sports,Agriculture and Rural Development,Education, Health & Family Welfare,Social Infrastructure,General Sector Ministries and Constitutional Bodies
Overview
This Audit Report has been prepared in six Chapters. Chapters I to V deal with Social, Economic, General, Public Sector Undertakings and Revenue Sectors and Chapter VI deals with Follow up of Audit observations. This Report contains 16 Audit Paragraphs (excluding eight general paragraphs), two Performance Reviews and one Chief Controlling Officer based Audit. According to the existing arrangements, copies of the draft audit paragraphs, draft performance reviews and draft Chief Controlling Officer based Audit were sent to the concerned Secretaries/Principal Secretaries to the State Government by the Principal Accountant General (Audit) with a request to furnish replies within six weeks. The Secretaries/Principal Secretaries were also reminded for replies.
Besides, a demi-official letter was also sent to the Chief Secretary to the State Government on the issues raised in the draft audit paragraphs, draft performance reviews etc., for effective inclusion of the views/comments of the Government in the Audit Report. Despite such efforts, replies were not received in respect of nine audit paragraphs from the concerned Principal Secretaries/Secretaries to the State Government. The Local Administration Department (LAD) is charged with the responsibility of looking after the affairs of the Village Councils (VCs) through District Local Administration Officers in six districts of the State excluding the areas falling under Autonomous District Council (ADC) viz. Lai, Mara and ChakmaADC. The Department is also responsible for timely conduct of General Elections of 725 Village Councils and disbursing remunerations to the members of the Village councils besides monitoring different functions of the VCs in the process of implementation of development works.
The LAD is the Nodal Department in initiating democratic de-centralisation. It is also the custodian of detailed information of the population in the Village Council areas. A Chief Controlling Officer based Audit of Local Administration Department revealed positive points especially on the achievements against the year-wise targets set during 2007-12. Shortcomings were, however, noticed in planning, irregular parking of funds, non-release of grants-in-aid to the Village Councils in time, avoidable and extra expenditure, non-recovery of loans from the beneficiaries and poor financial management. The execution of works was not inspected by the Assistant/Executive Engineer to ensure that the quality parameters are complied with for works done through contractors. The Department made procurements beyond the scope of delegated powers by the Head of the Department as well as the District Officers without obtaining the approval of the State Government.
Download Audit Report