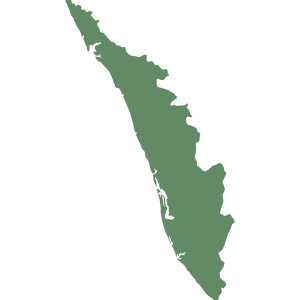 Kerala
Report No.6 of 2017 - Economic Sector Government of Kerala
Date on which Report Tabled:
Tue 08 Aug, 2017
Date of sending the report to Government
Overview
This report consists of significant audit findings of one Performance Audit on Licensing and monitoring of quarrying of minor minerals; two compliance audits on Regulation of houseboats; and Allotment and utilisation of industrial plots, and also five compliance audit paragraphs relating to Departments of Agriculture Development and Farmers' Welfare, Fisheries and Ports, Industries and Public Works.
The Performance Audit mainly deals with the absence of a streamlined procedure in granting quarrying permits, indiscriminate extraction of GBS, issue of quarrying permits/leases violating rules, failure of the license issuing authorities in monitoring compliance of license conditions by quarry operators, misuse, multiple use and forgery of mineral transit passes.
The Compliance Audit on Regulation of houseboats revealed ineffective monitoring by the Port Department causing threat to the safety and security of passengers on the board, issue of registration certificates to house boats in excess of the carrying capacity of Vembanad lake affecting environmental stability and operation of illegal/unauthorized house boats. The Compliance Audit on Allotment and utilization of industrial plots has revealed non fixation of fair value of industrial land resulting in reduction of revenue, allotment of industrial land violating lease rules, inaction of the Industries Department to evict encroachments on industrial land, lack of action for resumption of unutilized/underutilized industrial land, permitting mortgage of industrial land leading to loss of land, etc.
Download Audit Report