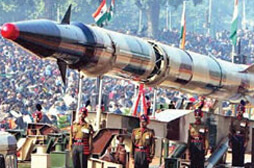 Defence
Report No.24 of 2017 - Compliance audit Union Government Air Force Reports of Defence Services
Date on which Report Tabled:
Fri 28 Jul, 2017
Date of sending the report to Government
Government Type
Union
Union Department
Defence
Overview
This Report relates to matters arising from the audit of the financial transactions relating toIndian Air Force (IAF)arising from the audit of records at the Air HQrs, Ministry of Defence (MoD), Defence Accounts Department, Military Engineer Services (MES)and Defence Research and Development Organisation (DRDO) and its laboratories dedicated primarily to IAF.
Some of the important issues highlighted in the Report are:
Delay in induction of Strategic Missile System in 'S' Sector which was to serve as a deterrence to our adversary.
Delay in installation of autopilots on Jaguar Aircraft.
limitation of capability to conduct aerial Recce in 'S' Sector.
Non-functioning of under vehicle scanning systems at Air Force Bases, which was meant to address the security risk at airbases.
Inadequate serviceability and Maintenance of IL Series Aircraft.
Other cases are:
Irregularity by IAF officers in availing LTC for their private visits to foreign countries.
Premature procurement of mini Crash Fire Tenders.
Delay in overhaul of aero-engines.
Also, an amount of `21.57 crore was recovered after having been pointed out by Audit.
Download Audit Report