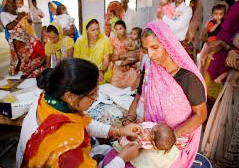 Civil
Report No. 16 of 2011 - Compliance Audit on Observations , Union Government(Civil)
Date on which Report Tabled:
Tue 06 Sep, 2011
Date of sending the report to Government
Government Type
Union
Union Department
Civil
Overview
This Report contains the audit findings of significant nature which arose from the compliance audit in Civil Ministries including Scientific Departments of the Union Government, Departments of Posts and Telecommunications and their field offices. The report contains 20 chapters. Chapter I explains the audit methodology and auditee profile. Chapter II to XIII present detailed findings/ observations arising out of the compliance audit in these Ministries/Departments. Chapter XX presents summarised position of the remedial/corrective Action Taken Notes furnished by the Ministries.Work services entrusted to the Central Public Works Department for construction of residential quarters and office-cum-laboratory building for National Bureau of Soil Survey and Land Use Planning, a constituent of Indian Council of Agricultural Research, could not commence even after 10 years resulting in blocking of Rs.1.01 crore, as the land in question did not have municipal clearance.
The Director of Accounts, Postal (DAP), Patna failed to obtain payment vouchers/schedules from 5 Post Offices under Bihar and Jharkhand Circle which resulted in non-raising debits of Rs.2.44 crore against Coal Mines Provident Fund and Industrial Employees Provident Fund. In addition,commission of Rs.0.47 crore was not realised from Department of Telecommunications.
Delay on the part of Chief Postmaster General, Bihar and West Bengal Postal circles in installation of Generator sets procured during March 2006-March 2009 resulted in idling of Gensets worth Rs.1.86 crore.CPMG, Tamil Nadu Postal Circle failed to stop payment of EPF pension/family pension through post offices in Chennai Region despite clear orders from Head Office, EPFO, New Delhi. This resulted in irregular payment of pension/family pension of Rs.1.59 crore.An amount of Rs.83.10 lakh was recovered at the instance of Audit out of Rs.2.08 crore excess paid by the West Bengal and Bihar Postal Circles towards Central Government Health Scheme (CGHS) contribution during 2005-06 to 2008-09.
Download Audit Report