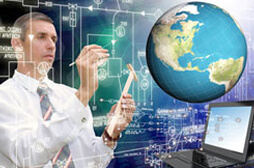 Communication and IT
Report No. 17 of 2014 - Union Government, Communications and IT Sector
Date on which Report Tabled:
Fri 01 Aug, 2014
Date of sending the report to Government
Government Type
Union
Union Department
Communication and IT
Sector
Information and Communication
Overview
This Report contains significant audit findings which arose from the compliance audit of the financial transactions of the Ministry of Communications and Information Technology. It contains six chapters. Chapter I gives a brief introduction of the Ministry of Communication and Information Technology while Chapter II to V present detailed audit observations. Chapter VI presents a summarised position of the Action Taken Notes furnished by the Departments under the Ministry.
The Telecommunications Sector registered an impressive growth of 216 per cent during the last five years i.e. 2007-08 to 2011-12. Despite seven years of initiating the process for verification of subscribers, the concern of national security i.e. 100 per cent subscriber verification could not be achieved by the service providers due to ineffective monitoring and weak control by DoT Hqrs and the TERM Cells. Further, as DoT had restricted its audit checks to 0.1 per cent of the total subscribers of each service provider, large number of the non-compliant CAFs went undetected and the penalty amounting to Rs.2116.95 crore remained unpaid by seven Telecom Service Providers.
The main objective of the Shared Mobile Infrastructure Scheme of DoT is to provide wireless or mobile services to uncovered areas including rural, remote, hilly and tribal areas under Universal Service Obligation Fund. This objective was only achieved to the extent of 72 per cent as services from 6026 sites created by IPs were not rolled out by the USPs till October, 2012. Further, Rs.9.76 crore was paid by DoT as subsidy to the IPs (for managing 290 sites where services were not started by any USP and 474 sites where services were provided with abnormal delays) during non radiation period.Unilateral switch off of mobile services by M/s RCL and M/s RTL in violation of terms and conditions of USOF/UASL Agreement resulted in depriving affordable mobile services to the specified rural and remote areas of the Country allotted to them.
Download Audit Report