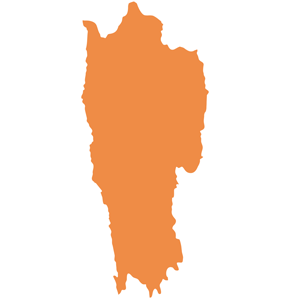 Mizoram
Report No. 2 of 2015 - Performance and Compliance Audit on Social and Economic Sector of Government of Mizoram
Date on which Report Tabled:
Wed 08 Jul, 2015
Date of sending the report to Government
Overview
This Audit Report has been prepared in five Chapters. Chapters I to V deal with General, Social, Economic (other than Public Sector Undertakings), Revenue and Economic (Public Sector Undertakings) Sectors.
This Report contains six performance audits and eleven compliance audit paragraphs. According to the existing arrangements, copies of the draft compliance audit and draft performance reviews were sent to the concerned Secretaries/Principal Secretaries to the State Government by the Principal Accountant General (Audit) with a request to furnish replies within six weeks. The Secretaries/Principal Secretaries were also reminded for replies. Besides, a demi-official letter was also sent to the Chief Secretary to the State Government on the issues raised in the draft audit paragraphs, draft performance reviews etc., for effective inclusion of the views/comments of the Government in the Audit Report. Despite such efforts, replies were not received in respect of one performance audit and ten compliance audit paragraph from the concerned Principal Secretaries/Secretaries to the State Government.
Download Audit Report