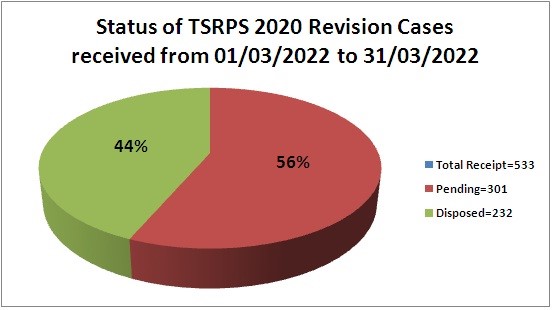 The delay in processing of some pension cases is due to some change management of the pension processing software and the pandemic situation.
All the cases received in this office for TSRPS 2020 Revision from 01/07/2021 to 28/02/2022 have been finalised.
The TSRPS 2020 cases received from 01/03/2022 to till date will be finalized shortly.
Status of the pension case can be checked from here.
Inconvenience due to delay in pension processing is deeply regretted.
Last updated on: 13/04/2022 11:00 AM