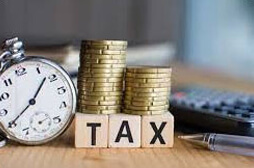 Direct Tax
Report No. 32 of 2014 - Performance Audit on Appreciation of Chartered Accountant Reporting in Assessment Proceedings of Union Government, Department of Revenue - Direct Taxes
Date on which Report Tabled:
Fri 19 Dec, 2014
Date of sending the report to Government
Government Type
Union
Union Department
Direct Tax
Overview
The Income Tax Act, 1961 (Act) contains several provisions which mandate the assessees to furnish audit reports and certificates issued by the 'Accountant' in the prescribed Form for meeting the specific objectives. Tax audit under Section 44AB under the Act was introduced in 1984 in order to ensure that the books of account and other records of the assessees are properly maintained and faithfully reflect the true income of the taxpayer. The objective of reporting/certification is to discourage tax avoidance and tax evasion.
The Act defines an 'Accountant' as a Chartered Accountant (CA) within the meaning of the Chartered Accountants Act, 1949 under explanation to Section 288(2) of the Act. Audit reporting and certification by CAs under the Act are thus Third Party Reporting. The CAs are regarded as facilitators for the Income Tax Department (ITD) in administering the provisions of the Act correctly. The Tax Audit Reports (TARs)/certificates issued by them serve as a valuable reference guide to the Assessing Officers (AOs) while making assessments.
We conducted Performance Audit on "Appreciation of Third Party (Chartered Accountant) Certification in Assessment Proceedings" with the objectives to see whether (a) all the requisite reports/certificates were obtained and kept on record at the time of assessments; (b) tax audit reports were complete to provide sufficient and requisite information to the AO, thereby, aiding him in completing the assessment as required under the Act; (c) the AO had evaluated and utilized the information while completing assessments, (d) in case of professional negligence of the Accountant, the matter has been taken up by the Commissioners with the Institute of Chartered Accountant of India (ICAI) and (e) there are lacunae or ambiguities in the provisions of the Act/reports.
Download Audit Report