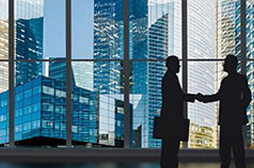 Commercial
Report No.7 of 2019 - Marine Logistics Operations in Oil and Natural Gas Corporation Limited, Union Government (Commercial), Ministry of Petroleum and Natural Gas
Date on which Report Tabled:
Wed 17 Jul, 2019
Date of sending the report to Government
Thu 27 Jun, 2019
Government Type
Union
Union Department
Commercial
Sector
General Sector Ministries and Constitutional Bodies
Overview
The Performance Audit on Marine Logistic Operations in Oil and Natural Gas Corporation Limited, a CPSE under the administrative control of Ministry of Petroleum and Natural Gas, covered the Western and Eastern Offshore operations for the period 2012-13 to 2016-17. The Company did not have a separate marine cadre to supervise quality of services provided by its contractors and chartered vessels.
The Company awarded new vessel construction contract to an inexperienced contractor solely on the basis of experience of the foreign technical collaborator which resulted in delayed delivery of seven vessels and non-delivery of five vessels. The Company had not planned for adequate number of Offshore Supply Vessels (OSVs), resulting in compromise of mandatory safety standby duty. Inordinate delay in finalization of tender of tanker and failure to hire sufficient number of barges led to additional expenditure of Rs.163.44 crore and Rs.307.58 crore respectively.
The Company incurred an amount of Rs.395.28 crore on idle rig cost for want of logistic and materials in time. Non-implementation of recommendations of the international consultant to schedule vessel visits to offshore duty points led to excess vessel trips costing Rs.376.10 crore to the Company. Platform Supply Vessels (with higher day rate) meant for supply duty were increasingly deployed for standby duty thereby increasing cost of logistic operation by Rs.181.72 crore. Failure to limit the turnaround time (TAT) to global norm of 6 hours at the shore base resulted in extra operational cost of Rs.181.78 crore during the period from 2012-13 to 2016-17. Nhava Supply Base (NSB) was managed with fragile infrastructure and outdated systems resulting in higher vessel requirements along with internal control deficiencies. Insufficient supply of water at NSB adversely affected the offshore operations. Concerns remained on the safe operations of the vessels due to non-adherence to procedures laid down in Marine Operations Manual by Vessel Operators and selective adoption of guidelines by the Company.
Download Audit Report