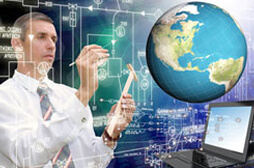 Communication and IT
Report No.21 of 2018 - Compliance and Performance Audit of Union Government (Ministry of Communications and Ministry of Electronics & Information Technology)
Date on which Report Tabled:
Tue 08 Jan, 2019
Date of sending the report to Government
Fri 28 Sep, 2018
Government Type
Union
Union Department
Communication and IT
Sector
Information and Communication
Overview
This Report of the Comptroller and Auditor General (C&AG) of India relates to matters arising from Performance Audit and compliance audit of the financial transactions of the Ministry of Communications (MoC), Ministry of Electronics and Information Technology (MeitY) and Public Sector Undertakings (PSUs) under the Ministries for the year ended 31 March 2017. It contains four chapters.
Chapter I give audited entity profile, analysis of expenditure, financial performance of the departments and Follow up on Audit Reports.
Chapter II highlights the loss of opportunity cost due to continuous use of spectrum by Defence services, adverse effects on utilization of spectrum due to in action by DoT in re-farming of spectrum to Railway, non updation of wireless licenses and frequency assignments etc.
Chapter III relates to Functional deficiencies in Core Insurance solution System in Department of Posts.
Chapter IV cited audit observations on unsatisfactory Telecom services provided by BSNL in North Eastern Region.
Download Audit Report