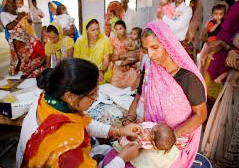 Civil
Report No.10 of 2018 - Performance Audit on Pradhan Mantri Swasthya Suraksha Yojana in Ministry of Health and Family Welfare
Date on which Report Tabled:
Tue 07 Aug, 2018
Date of sending the report to Government
Government Type
Union
Union Department
Civil
Sector
General Sector Ministries and Constitutional Bodies
Overview
The Pradhan Mantri Swasthya Suraksha Yojana was announced in August 2003 with the objective of correcting imbalances in the availability of tertiary care hospitals/medical colleges providing super speciality services and improving the quality of medical education in India. A performance audit, covering the period 2003 to 2017, was conducted to assess how far the objectives of the Scheme were achieved and whether the available resourceswere utilised in an economic, efficient and effective manner. It also suggests ways to bring about improvement in programme delivery.
Download Audit Report