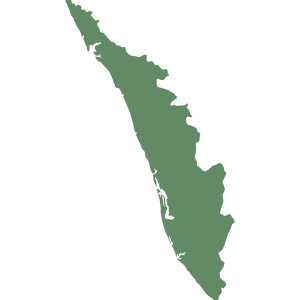 Kerala
Report No.2 of 2018 - Local Self-Government Institutions Government of Kerala
Date on which Report Tabled:
Mon 18 Jun, 2018
Date of sending the report to Government
Government Type
State
Local Body Types
Local Bodies,Panchayat Raj Institutions
Sector
General Sector Ministries and Constitutional Bodies
Overview
This Report comprises four chapters of which Chapter I and II contain an overview of organisation, devolution, accountability, finances and financial reporting issues of Local Self Government Institutions (LSGIs) and irregularities noticed in release and utilisation of Fourteenth Finance Commission (FFC) Grant. Chapter III and IV contains one performance audit paragraph and seven compliance audit paragraphs respectively.
Performance Audit on 'Planning and Implementation of Women Component Plan (WCP) by Local Self-Government Institutions' was conducted to ensure whether the schemes/projects under Women Component Plan to improve education, health and financial status of women were formulated and implemented economically, efficiently and effectively and the financial management was efficient and financial assistance adequate for the effective implementation of schemes/ projects.
Compliance audit on 'Implementation of Kerala Local Government Service Delivery Project' was made to assess whether Government of Kerala received the entire funds and disbursed to LSGIs/executing agencies and funds were utilised for the purpose for which it was envisaged in Project Implementation Manual (PIM) and other relevant rules and orders. 'Implementation of projects for Solid Waste Management in Panchayat Raj Institutions' was the other topic selected for compliance audit. The objective was to ascertain whether the projects for the Management of Solid Waste by Panchayat Raj Institutions (PRIs) were implemented in accordance with the provisions of various Act/Rules and orders of Government of India (GoI)/Government of Kerala (GoK).
Download Audit Report