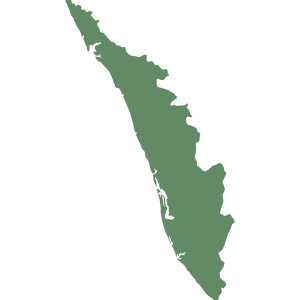 Kerala
Report No.5 of 2018 - Public Sector Undertakings Government of Kerala
Date on which Report Tabled:
Tue 19 Jun, 2018
Date of sending the report to Government
Sector
General Sector Ministries and Constitutional Bodies
Overview
The Report deals with the results of audit of Government Companies, Departmental Commercial Undertakings and Statutory Corporations for the year ended 31 March 2017. The Report includes an overview of functioning of State Public Sector undertakings and findings of Performance Audits on 'Promotion and Development of coir and handloom sectors in Kerala', 'Development and Maintenance of Industrial Infrastructure in the State of Kerala by Kerala Industrial Infrastructure Development Corporation'. The Report also includes the findings of Compliance Audits on 'Procurement management in Malabar Cements Limited', 'Centralised purchase of essential commodities by The Kerala State Civil Supplies Corporation Limited', 'e-Governance initiatives of Electronics and Information Technology Department, Government of Kerala', 'Failure in implementation of Enterprise Resource Planning System and Loss due to undue favour to loanee - Kerala State Industrial Development Corporation Limited', 'Extra expenditure in procurement of paper packing bags - The Kerala Minerals and Metals Limited', 'Avoidable loss - Kerala Feeds Limited', 'Avoidable expenditure - Forest Industries (Travancore) Limited', 'Absence of agreement leading to idling of rear engines - Kerala Automobiles Limited' and 'Avoidable liability due to delay in collection of service tax - Kerala State Road Transport Corporation'.
Download Audit Report