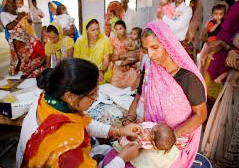 Civil
Report No.4 of 2018 - Compliance Audit Observations Union Government
Date on which Report Tabled:
Wed 04 Apr, 2018
Date of sending the report to Government
Government Type
Union
Union Department
Civil
Sector
General Sector Ministries and Constitutional Bodies
Overview
This Report contains significant audit findings which arose from the compliance audit of financial transactions of Civil Ministries/Departments and Autonomous Bodies. 19 Ministries have been covered in this report. The Report contains 78 cases of such irregularities involving Rs. 1,179.16 crore covering 19 Ministries/Departments and Autonomous Bodies/Corporation under their administrative control relating to loss of non-tax revenues, non-recovery of dues, lapses in financial management, non-adherence to scheme guidelines/rules, idling of equipment, deficiencies in project management, lapses in internal control, irregularities in pay and staff entitlements, avoidable payments etc.
Download Audit Report