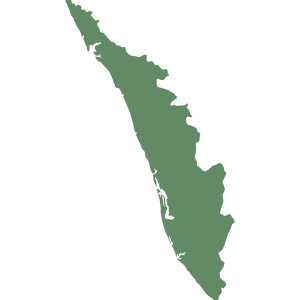 Kerala
Report No.3 of 2017 - Local Self-Government Institutions Government of Kerala
Date on which Report Tabled:
Mon 22 May, 2017
Date of sending the report to Government
Overview
This Report comprises four chapters of which Chapter I and II contain an overview of organisation, devolution, accountability, finances and financial reporting issues of Local Self Government Institutions (LSGIs) and comment arising from supplementary audit under the scheme of providing Technical guidance and Supervision (TGS) arrangement. Chapter III and IV contains one performance audit paragraph and eight compliance audit paragraphs respectively.
Performance Audit on 'Implementation of ADB aided Kerala Sustainable Urban Development Project' was conducted to ensure whether the institutional arrangements envisaged under the scheme were put in place and effectively utilised for the successful implementation of the scheme and works were identified and carried out economically, efficiently and effectively in accordance with rules.
Compliance audit on 'Installation and Management of Bio-gas plants by Urban Local Bodies' was made to ascertain whether planning, installation and maintenance of Bio-gas plants by ULBs were in compliance with the Acts, Rules and guidelines. 'Procurement of Goods and Services by Local Self Government Institutions' was the other topic selected for compliance audit. The objective was to ascertain whether the procurement of goods and services were carried out by ULBs in accordance with the provisions contained in the Guidelines, Acts, Rules, Manuals and Government Orders.
Download Audit Report