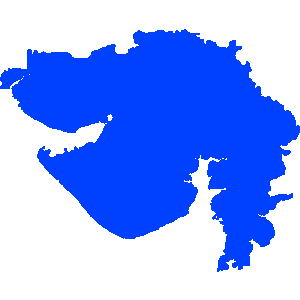 Gujarat
Report No 4 of 2016 - Gujarat Revenue Sector
Date on which Report Tabled:
Fri 31 Mar, 2017
Date of sending the report to Government
Overview
This Report contains 23 paragraphs including two Performance Audit involving Rs.190.43 crore. Significant audit findings related to major state revenues are value added tax, stamp duty and registration fees, tax on vehicles etc.
The total revenue receipts of the Government of Gujarat in 2015-16 were Rs.97,482.58 crore. The State's revenue from tax receipts was Rs.62,649.41 crore, non-tax receipts was Rs.10,193.51 crore, State's share of divisible Union taxes Rs.15,690.43 crore and grants-in-aid from the Government of India were Rs.8,949.23 crore.
In the Performance Audit of "Administration of Motor Vehicles Tax", we noticed that the system deficiencies mainly consisted non implementation of all the modules of VAHAN and SARATHI, check posts were not interlinked with National/ State Register of RTOs and the deficiencies pointed out in the earlier Audit Report persisted.
Performance Audit of "IT Audit of gARVI- System of registration of documents"" revealed that there was absence of proper documentation and ownership of source code, User requirement specifications were not assessed resulting in manual intervention in the process of registration of the documents, inadequate input controls and validation checks in the system compromised the correctness and reliability of data being fed in the system and gARVI was not integrated with the website of Stock Holding Corporation of India Limited (SHCIL) to facilitate locking of E-Stamps
Follow-up Audit of the Performance Audit of "Levy and Collection of Stamp Duty and Registration Fees" revealed that due to persistent lack of co-ordination with Registrar of Companies, the Department could not ascertain whether 13,225 out of 14,140 companies/firms have paid stamp duty on the issue of shares and due to lack of monitoring mechanism and absence of a timeframe for finalisation of determination of market value cases, 2,18,989 cases were pending as on 31.03.2015 for finalisation under Section 32A of the Gujarat Stamp Act, 1958.
Download Audit Report