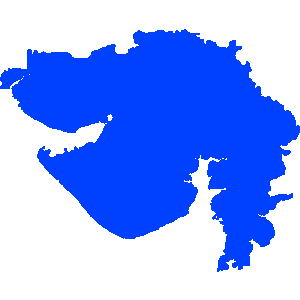 Gujarat
Report No 1 of 2017 - Public Sector Undertakings Gujarat
Date on which Report Tabled:
Fri 31 Mar, 2017
Date of sending the report to Government
Sector
General Sector Ministries and Constitutional Bodies
Overview
The SPSUs consist of State Government Companies and Statutory Corporations. As on 31 March 2016, in Gujarat there were 72 Working SPSUs (68 Companies and four Statutory Corporations) and 14 non-working SPSUs. As on 31 March 2016, the investment (capital and long term loans) in 86 SPSUs was Rs.1,29,178.86 crore. Out of the total investment, 99.38 per cent (Rs.1,28,378.33 crore) was in working SPSUs and remaining 0.62 per cent (Rs.800.53 crore) was in non-working SPSUs. Thirty-six working SPSUs had arrears of 64 accounts as on 30 September 2016. The extent of arrears ranged from one to six years. During the year 2015-16, as per their latest finalised accounts, out of 72 working SPSUs, 49 SPSUs earned profit of Rs.2,854.27 crore and 14 SPSUs incurred loss of Rs.1,221.15 crore.
Performance Audit
The report contains Performance Audits of 'Implementation of Re-structured Accelerated Power Development and Reforms Programme in Gujarat by the Power Distribution Companies' and 'Material Management of Power Distribution Companies'.
Major Compliance Audit Observation
Gujarat State Petroleum Corporation Limited incurred expenditure of Rs.478.98 crore on KG-21 well drilled outside the template which remained idle. The Company incurred additional expenditure of Rs.34.37 crore to remove the unaligned KG-21 conductor
Download Audit Report