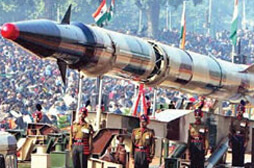 Defence
Report 38 of 2016 - Union Government Defence PA
Date on which Report Tabled:
Fri 10 Mar, 2017
Date of sending the report to Government
Government Type
Union
Union Department
Defence
Sector
Defence and National Security
Overview
Canteen Stores Department (CSD) is responsible for providing quality consumer goods at rates cheaper than the market rates to the Service Personnel and Defence Civilians. From a modest beginning six decades ago, CSD has grown rapidly with annual turnover of over Rs. 15000 crore during 2015-16. The number of items of consumer goods registered with CSD as of today is more than 5500. The CSD through its chain of one Base Depot and 34 Area Depots serves as the Wholesaler and the retail operations are carried out through about 4000 Unit Run Canteens (URCs) who in turn sell these goods to the ultimate beneficiaries.
Keeping in view the mandate and responsibility of the department, the Performance Audit of functioning of "Canteen stores Department" was conducted by Comptroller & Auditor General of India during July 2015 to November 2015 to seek an assurance that CSD was able to fulfill its motto with maximum consumer demand satisfaction. Besides examining the Business Operations, Financial Management, Procurement and Pricing of stores by CSD, we also looked into adequacy of Internal Controls and functioning of URCs vis-a-vis CSD operations.
The significant audit findings as brought out in the report are as follows:
Imported items were introduced without conducting market survey and quality checks & without ensuring availability of agreement between the importer and the principal manufacturer

.

Business operations of Base depot continued to be uneconomical.
Loading of insurance charges, freight charges and clearing charges in the pricing structure in excess of the amount incurred led to reduction in the benefit of cheaper rates to that extent.
As no specific mechanism was laid down to monitor the price variation of the products held in CSD inventory, the Suppliers managed to evade the passage of benefit of reduction of prices to CSD

.

Further due to delay in finalization/approval of price revision offered by suppliers, the benefit of price reduction amounting to Rs.6.61 crore recovered could not be passed on to the consumers.
Failure on the part of CSD to carry out quality tests as per laid down policy on account of limiting the tests to the co-located Composite Food Laboratories (CFLs) and non-identification of additional accredited labs for quality testing of goods, despite assurance to the PAC resulted in non-testing of items supplied to CSD at the laid down cycle.
Though Ministry issued guidelines for disbursing the Grants

-

in

-

Aid to be utilised primarily for welfare of Service personnel in accordance with General Financial Rules (GFR), cases of non-observance of the guidelines/GFR were observed.
The Canteen Trade Surplus (CTS) sanctioned by the Ministry were not based on the accounts certified by Audit leading to distribution of overstated CTS among the Services.
Discrepancies in implementation of VAT notifications of various State Governments resulted in blockage of Government funds (Rs.1001

.

97 crore)
CSD failed to detect leakage of stores from URC even after reconciling the quantum of stores issued from depot with reference to that accounted at URC end

.

Quantitative Discount (QD) is being sanctioned without adhering to the provisions of the General Financial Rules (GFR) and is not being used as per the guidelines of the Ministry.
Excess drawal of liquor than the entitlement valuing Rs.5.14 crore was observed in 20 URCs which may find way to illegal sale in open market.
Download Audit Report