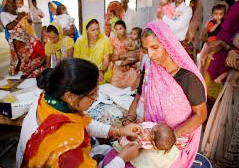 Civil
Report No. 6 of 2011 – Performance Audit of XIXth Commonwealth Games
Date on which Report Tabled:
Fri 05 Aug, 2011
Date of sending the report to Government
Government Type
Union
Union Department
Civil
Sector
Art, Culture and Sports
Overview
The XIX Commonwealth Games (CWG-2010) were successfully hosted in Delhi from 3 to 14 October 2010. These Games represented the largest ever multi-sport event held in India. 4336 athletes and 2115 officials representing 71 Commonwealth Games Associations (CGAs) participated in competitive events in 17 sports disciplines, besides events in 4 para sports disciplines. While Australia was the most successful team at CWG-2010, India gave its best ever performance in the Commonwealth Games by securing second position in the medal tally with 38 gold, 27 silver, and 36 bronze medals.
The right to host CWG-2010 was awarded in November 2003 to Delhi on the basis of the May 2003 bid of the Indian Olympic Association (IOA), and the guarantee of Government of India (Gol), in conjunction with the Government of the National Capital Territory of Delhi (GNCTD) to bear the financial liability for hosting the Games, including underwriting any shortfall between revenues and expenditure.
In July 2009, we presented a Study Report to the Government of India on preparedness for CWG-2010. This Study Report was intended to provide an aid to the Executive in monitoring and benchmarking progress towards preparing the infrastructure and staging the Games, and making mid-course corrections.
Download Audit Report