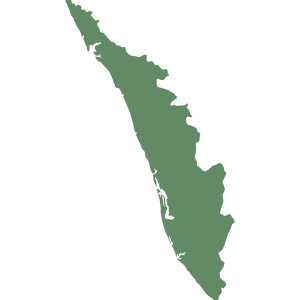 Kerala
Report 6 of 2016 - PA of Social Security Pension Schemes Kerala
Date on which Report Tabled:
Mon 11 Jul, 2016
Date of sending the report to Government
Overview
The State of Kerala has implemented the following five social security pension schemes through Gram Panchayats (GPs)/Municipalities. Of these, three are fully funded by the Government of India (GoI) as National Social Assistance Programme (NSAP) to provide social security to the destitute, population living below the poverty line and vulnerable groups such as widows and disabled persons viz., Indira Gandhi National Old Age Pension Scheme, Indira Gandhi National Widow Pension Scheme, Indira Gandhi National Disability Pension Scheme. Pension for Unmarried Women and Agriculture Labour Pension are formulated by the State Government.
The objective of our audit was to ascertain whether the system in place for identifying beneficiaries under each scheme was adequate and effective and to determine the extent of exclusion of eligible population, inclusion of non-eligible population and factors contributing the exclusion and wrongful inclusion. Besides, to ascertain whether the scheme funds were optimally utilized and disbursement of benefits to eligible beneficiaries was made in timely and regular manner with minimal difficulty to the beneficiaries.

Download Audit Report
public://noddy_books/Social_security_Pension_Scheme_Noody.pdf PDF (0 MB)