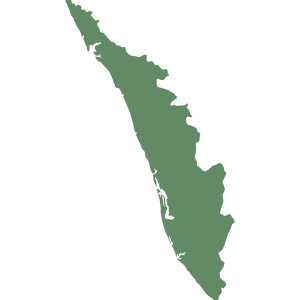 Kerala
Report No 5 of 2016 on Local Self Government Institutions, Government of Kerala
Date on which Report Tabled:
Mon 11 Jul, 2016
Date of sending the report to Government
Government Type
State
Local Body Types
Local Bodies
Overview
This Report comprises four chapters of which Chapters I and II contain an overview of structure, accountability, finances and financial reporting issues of Local Self-Government Institutions (LSGIs) and comments arising from supplementary audit under the scheme of providing Technical Guidance and Supervision (TGS) arrangement. Chapter III contains two compliance audits and six transaction audit paragraphs.
Compliance audit on "Implementation of building rules in Thiruvananthapuram and Thrissur Municipal corporations" aimed at assessing the compliance with the Rules and regulations of Government of Kerala such as Kerala Municipality Act 1994, KMBR 1999, DTP Schmes , etc. as regulation of building construction is one of the mandatory functions of Municipalities and Municipal Corporations as per the Kerala Municipality Act, 1994.
"Maintenance of Environmental Hygiene by Urban local Bodies", was the other topic selected for compliance audit. It is also a mandatory function of Urban Local Bodies (ULBs) under Kerala Municipality Act, 1994 (KM Act). Under the KM Act, the construction, maintenance and cleaning of drain, removal and disposal of filth, rubbish and other obnoxious matters; construction and regulation of municipal markets and slaughter houses, public streets and other public places including toilets; implementation of sewerage schemes, etc. are the mandatory functions relating to environmental hygiene to be performed by the ULBs. The objective of audit was to ascertain whether the ULBs were complying with the provisions of the Acts and Rules relating to environmental hygiene by formulating and implementing programmes and schemes accordingly.
Download Audit Report