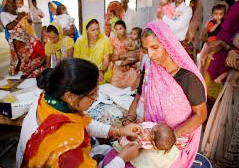 Civil
Report No. 18 of 2011 – Performance Audit of Civil Aviation in India of Union Government, Ministry of Civil Aviation
Date on which Report Tabled:
Thu 08 Sep, 2011
Date of sending the report to Government
Government Type
Union
Union Department
Civil
Sector
Transport & Infrastructure
Overview
Air India Limited (AIL) and Indian Airlines Ltd. (IAL) dominated the Indian aviation industry till the mid-1990's, when as part of the open sky policy, the Government of India (Gol) ended their monopoly in air transport services, and allowed private operators to provide airtransport services. The declining market share of IAL in domestic airtransport services was further compounded by the Gol's liberalised policy on bilateral entitlements with foreign countries from 2004-05 onwards, and permitting private Indian carriers to fly on international routes, which put pressure on the international operations of AIL and IAL.
After IAL and AIL (as well as Air India Charters Ltd. (AICL), the Low Cost Carrier subsidiary of Air India) undertook massive fleet acquisitions of Airbus and Boeing aircraft respectively in 2005, a proposal for merger of the two airlines was initiated and completed in August 2007 with their amalgamation into the National Aviation Company of India Ltd. (NACIL); this Company was subsequently renamed as "Air India" in November 2010.
Almost immediately after the merger, NACIL faced significant financial problems, which continued to multiply manifold, resulting in acute cash flow and working capital problems. This forced Air India (Al) to approach the Gol repeatedly for financial support. Further, the actual merger of the operational activities of IAL and AIL took unduly long, and is still not complete in many respects.
Download Audit Report