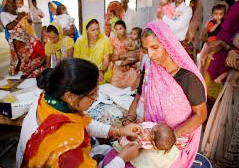 Civil
Report No. 17 of 2011-12 – Performance Audit of Autonomous Bodies of Union Government (Civil)
Date on which Report Tabled:
Tue 06 Sep, 2011
Date of sending the report to Government
Government Type
Union
Union Department
Civil
Overview
This Report contains results of performance audit of (i) Marine Products Export Development Authority (ii) Functioning of Assam University (iii) Jawaharlal Nehru University (iv) National Institute for the Orthopaedically Handicapped, Kolkata and (v) Acquisition and development of land by Delhi Development Authority.The Marine Products Export Development Authority (Authority) was constituted in 1972 under Marine Products Export Development Authority Act 1972 (No. 13 of 1972) to promote and development of marine products industry with special emphasis on exports of marine products under the control of the Ministry of Commerce and Industry.
In order to promote exports, the authority carries out its activities primarily by providing financial assistance to the fishermen/ hatcheries/aqua farmers/processors and exporters under six major heads namely Market Promotion, Capture Fisheries, Culture Fisheries, Processing, Infrastructure & Value addition, Quality Control,Research and Development.A performance audit of the authority, covering the period from 2005-06 to 2009-10, disclosed that the post disbursement risks associated with financial assistance schemes were not adequately addressed. Audit also found defects in planning and formulation of schemes, shortfall/failure in achieving the objective of the schemes, scaling down of critical controls on bank guarantee and export obligation. Further, it was found that there was no mechanism of obtaining feedback from the beneficiaries on the outcome of the scheme.
The Assam University was established in 1994 at Silcher under an act of Parliament-the Assam University Act, 1989. It aims to disseminate and advance knowledge by providing instructional and research facilities in various disciplines and to make provisions for integrated courses in humanities, natural and physical science and social sciences in the educational programme of the University. In order to provide scope of higher learning to the people of far flung areas of North East and cater to the long term demand of the people of Karbi Anglong, another campus was established at Diphu in July 2007 where six Post graduate courses were introduced.
Download Audit Report