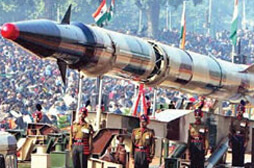 Defence
Report No. 15 of 2010 - Performance Audit of Procurement of Stores and Machinery in Ordnance Factories
Date on which Report Tabled:
Fri 20 Aug, 2010
Date of sending the report to Government
Government Type
Union
Union Department
Defence
Sector
Defence and National Security
Overview
In June 2009 Ministry of Defence informed the Comptroller & Auditor General of India that consequent to a case having been registered by Central Bureau of Investigation (CBI) against Shri Sudipta Ghosh, former Director General Ordnance Factories involving serious charges of corrupt practices, CBI had requested the Ministry to examine whether there were irregularities in the procurement cases finalized during the tenure of the former Director General. Since a proper analysis of the procurement cases would require in-depth examination and considerable professional skills, Ministry requested CAG to undertake a special audit of all the procurement contracts during the period by a suitable team of officers from the Indian Audit & Accounts Department.
Averring that the matter of involvement of the former DGOF in corrupt practices needs to be examined by the investigative agencies through criminal investigation and the institution of the office of the CAG is neither empowered nor equipped to carry out investigations of a forensic nature, CAG nevertheless authorised review of the procurements of stores and machineries by the OFB and Ordnance Factories as a follow up audit of the previous Report No 19 of 2007 on OFB procurements.
A team of 19 officers conducted the audit between September 2009 and February 2010. It was conducted in Department of Defence Production, Ordnance Factory Board, Ordnance Equipment Group Headquarters, Kanpur, Armoured Vehicles Group Headquarters, Avadi and 18 Ordnance Factories. The audit broadly covered procurement during the period from 2006-07 to 2008-09, but in several cases in order to analyze current procurement decisions, decisions taken in earlier years were examined. Apart from examining files and documents in Ministry and OFB, 1291 supply orders valuing Rs 4434 crore were examined by the team during the audit of the Board and Factories. This Report contains the findings of the Audit.
Download Audit Report