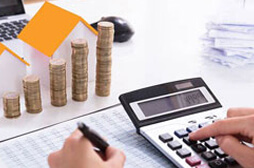 Indirect Tax
Report No 22 of 2016 - Performance Audit on Voluntary Compliance Encouragement Scheme 2003-Union Indirect Taxes–Service Tax
Date on which Report Tabled:
Fri 12 Aug, 2016
Date of sending the report to Government
Government Type
Union
Union Department
Indirect Tax
Overview
The Performance Audit on Service Tax Voluntary Compliance Encouragement Scheme, 2013 (VCES) was conducted in 35 selected Commissionerates to
study whether the Scheme achieved its intended goals through seeking assurance regarding mechanism devised by the department for its
implementation, addressing of the systemic failures that necessitated the VCES and monitoring of post-VCES compliance by the declarants.
The key aims of the scheme viz. encouraging non-filers or stop filers to file returns and tax base broadening were not achieved as only 66,072 existing as
well as new registrants declared tax dues amounting to Rs.7,750 crore under VCES as against 10,00,000 non/stop filers when the Scheme was announced
and only around 22 per cent of the declarations filed related to new registrations.
Download Audit Report