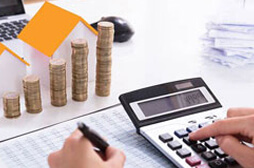 Indirect Tax
Report 6 of 2016 - Union Revenue Performance Audit Indirect Taxes Customs
Date on which Report Tabled:
Fri 29 Apr, 2016
Date of sending the report to Government
Government Type
Union
Union Department
Indirect Tax
Overview
This report contains result of the performance audit on the 'Natural or cultured pearls, precious or semi-precious stones, precious metals, metals clad with precious metal and articles thereof, imitation jewellery, coins (Chapter 71 of CTH)' and has revenue implication of ` 1,003.37 crore in addition to systemic issues worth ` 19,522.67 crore and internal control matters which could not be quantified. The period covered under review was 2010-11 to 2015.
The import of gold, jewellery etc., increased from ` 3,50,396 crore in 2010-11 to `3,81,515 crore in 2014-15. Export of similar goods also increased from ` 1,98,886 crore in 2010-11 to ` 2,53,940 crore in 2014-15.
Imports of gold during the audited period under the chapter 71 have suffered a negative Net Foreign Exchange Earnings (NFEE) vis a vis corresponding exports of jewellery. There was a surge in import of gold jewellery from Asian Countries during the year 2013-14 and 2014-15.
No analysis of the incremental changes in the transaction cost associated with the sector was measured by DoC. The change in gold price, import regulation, export promotion schemes did not have a material impact on the gold trade. The G&J trade related financial outflow continued unabated.
Lack of an impact assessment of the scheme prior to its implementation and an outcome assessment after implementation, or on exit, rendered the policies ineffective due to insufficient coordination, control and monitoring; cases of operational malfunction, non compliance; inadequate ICT infrastructure for tax administrations, border control, facilities and certification.
DoR, CBEC and DoC, Directorate General of Foreign Trade (DGFT) need to improve coordination; implement the Electronic Data Interchange (EDI) systems with full functionality; reduce transaction cost; regulate related party transactions, tariff and re-export, for a growth led licit Gems and Jewellery trade to avoid inflated export figures through mere trade accounting.
Download Audit Report