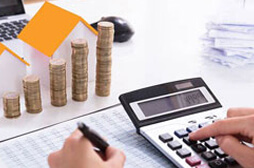 Indirect Tax
Report No. 5 of 2016 - Compliance Audit on Customs Department of Revenue Union Government
Date on which Report Tabled:
Fri 11 Mar, 2016
Date of sending the report to Government
Government Type
Union
Union Department
Indirect Tax
Overview
During the financial year 2014-15 the Custom Receipts of ` 1,88,016 crore grew by nine percent over the previous financial year accounting for 34 percent of Indirect Tax revenue and 15 percent of Gross tax revenue. The ratio of Customs duty collected to GDP had reduced to 1.5 percent, however, the duty foregone increased by 100 percent to ` 4,97,945 crore in the last five years.
The Report has a total revenue implication of ` 1162 crore covering 122 paragraphs in addition to several systemic and internal control issues worth ` 37,852 crore. There were 80 paragraphs involving money value of ` 82 crore on which rectificatory action was taken by the department/Ministry in the form of issuing show cause notices, adjudicating of show cause notices and recovery of ` 22 crore. A few significant findings included in this Report are mentioned in the report.
Download Audit Report