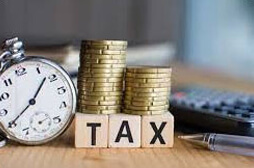 Direct Tax
Report No. 5 of 2015 - Performance Audit on Assessment of Assessees in Pharmaceuticals Sector Union Government, Department of Revenue - Direct Taxes
Date on which Report Tabled:
Fri 20 Mar, 2015
Date of sending the report to Government
Government Type
Union
Union Department
Direct Tax
Overview
Pharmaceuticals industry has witnessed robust growth in last five-six years, taking its turnover from Rs.71,000 crore in 2007 to Rs.1,21,015 crore in 2013 and thereby making it a vital economic sector with corresponding potential for the Government revenue. Government provides support to this sector by way of various area based tax exemptions, weighted deductions on expenses towards Research and Development (R&D) and other deductions against business profits in the Income Tax Act 1961 (Act), concessional rate of excise duties, State VAT etc. It is important to ensure that such fiscal incentives given to this sector under the Act are allowed as per prescribed conditions and seek assurance that proper machinery to exercise necessary checks/controls in the area of probable misuse of these provisions relating to tax concessions exists and operates effectively.
We conducted Performance Audit on "Assessment of Assessees in Pharmaceuticals Sector" with the objectives to focus on whether (a) the exemptions and deductions allowable to Pharmaceutical Sector have been allowed as per entitlement (b) the administrative and procedural adequacy for taxation of pharmaceutical sector exists (c) the allowance of deduction of Research and Development expenditure to the assessees in Pharmaceuticals Sector has contributed to the growth in industry as well as in tax revenues.
The Performance Audit covered assessments completed during the period from 2010-11 to 2013-14 and up to the date of audit (September 2014) of assessees dealing in Pharmaceuticals sector. In case of major audit observations assessment records of previous assessment years were also checked/linked wherever found necessary. We held an entry conference with CBDT in July 2014 wherein we explained the audit objectives, scope and the main focus areas of audit examination.
Download Audit Report