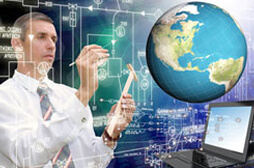 Communication and IT
Report No. 20 of 2015 - Union Government, Communications and IT Sector
Date on which Report Tabled:
Fri 08 May, 2015
Date of sending the report to Government
Government Type
Union
Union Department
Communication and IT
Sector
Information and Communication
Overview

This Report contains significant audit findings which arose from the performance and compliance audit of the Ministry of Communications and Information Technology. It contains six chapters. Chapter I gives a brief introduction of the Ministry of Communication and Information Technology while Chapters II to V relate to present findings/ observations arising out of the performance and compliance audit of Department of Telecommunications (DoT), Department of Posts (DoP), Department of Electronics and Information Technology (DeitY) and Public Sector Undertakings (PSUs) under the Ministry. Chapter VI presents a summarised position of the Action Taken Notes furnished by the Departments under the Ministry.
Functioning of TERM Cells in Department of Telecommunications The prime objectives for which TERM Cells have been formed to curb illegal and clandestine activities in the premises of the TSPs, to prevent misuse of telecom networks by the vested interests having no licences and to undertake other vigilance and monitoring activities remained mostly unfulfilled and unattained. The performance in testing of BTS regarding EMF radiation, was not up to the mark and instances were noticed where EMF radiations were above the acceptable level. Further, TERM Cells have failed to discharge their major responsibilities/functions since they have not taken up timely action against the service providers/unauthorized users due to lack of co-ordination with other wings/branches of DoT despite clear-cut instructions issued by DoT from time to time.
Due to such failure apart from non-imposition of penalty pointed out through test check, vigilance function of the department was also compromised. Irregular Amendment of the Telecom Licences to permit Intra-Circle Roaming in June 2008 and its adverse financial impact on the Telecom revenues Amendment in UAS/CMTS licences in June 2008 in irregular manner facilitated unilateral sharing of spectrum by the telecom service providers in the guise of Intra Sen ice Area Roaming (ISAR) without making any payment of one time charge for spectrum holding above 4.4 MHz (GSM) based on reserve price/auction price of auction held on November 2012 (for permission of sharing of spectrum) and the additional spectrum usage charges at the enhanced rate for combined spectrum holding as applicable comes to RS 8,210 crore and RS 1,394.53 crore respectively.
Download Audit Report