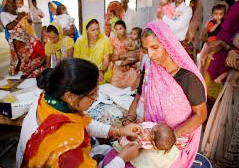 Civil
Report No. 2 of 2023- Scheme for Integrated Textile Parks Union Government, Ministry of Textiles (Compliance Audit)
Date on which Report Tabled:
Mon 27 Mar, 2023
Date of sending the report to Government
Mon 06 Feb, 2023
Government Type
Union
Union Department
Civil
Sector
Industry and Commerce
Overview
Overview
Report No. 2 of 2023 on 'Scheme for Integrated Textile Parks'
The Government of India introduced the Scheme for Integrated Textile Parks in the year 2005 (during the 10th Plan period) to create new Integrated Textile Parks of international standards and provide the textile industry with world-class infrastructure facilities for setting up textile units.
The Report brings out the results of Compliance Audit of the Scheme for Integrated Textile Parks covering the period from April 2016 to March 2021, which was undertaken to assess whether the Scheme was planned, implemented and monitored efficiently and effectively conforming to the Scheme guidelines, rules and regulations and whether the intended objectives of the Scheme viz. employment generation, attracting investments and setting up of textile units etc., were timely achieved.
Download Audit Report