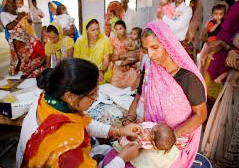 Civil
Report No. 1 of 2023- Union Government (Economic & Service Ministries - Civil) (Compliance Audit Observations)
Date on which Report Tabled:
Mon 27 Mar, 2023
Date of sending the report to Government
Thu 16 Feb, 2023
Government Type
Union
Union Department
Civil
Sector
Industry and Commerce,Power & Energy,Transport & Infrastructure
Overview
Overview Report No. 1 of 2023 on Union Government Economic and Service Ministries – Civil (Compliance Audit) for the year ended March 2021 .
The Audit Report contains a brief analysis of the expenditure of the 19 Economic and Service Ministries/Departments and includes important audit findings noticed as a result of test check of accounts and records of Economic & Service Ministries/Departments and their Central Autonomous Bodies (CABs). The report has seven chapters including Chapter-I: Introduction. The other chapters of the Report contain 12 individual observations relating to six Ministries/Departments (viz. Coal, Finance, Housing and Urban Affairs, MSME, Mines, and Ports, Shipping and Waterways) and their CABs. The report is submitted to the President of India under Article 151 of the Constitution of India.
Download Audit Report