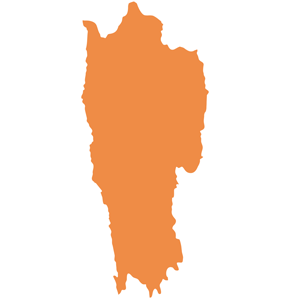 Mizoram
Report of the Comptroller and Auditor General of India on Social, Economic and Revenue Sectors for the year ended 31 March 2020 (Report No. 2 of 2022)
Date on which Report Tabled:
Thu 16 Feb, 2023
Date of sending the report to Government
Wed 19 Oct, 2022
Sector
Industry and Commerce,Agriculture and Rural Development,Art, Culture and Sports,Social Welfare,Education, Health & Family Welfare,Information and Communication,Power & Energy,Transport & Infrastructure,Taxes and Duties
Overview
This Audit Report has been prepared in Five Chapters. Chapters-I to IV deals with Social Sector, Economic Sector, Economic (Public Sector Undertakings) Sector and Revenue Sector respectively. Chapter-V deals with cases of follow up of Audit Reports.
The Report contains 15 paragraphs including 11 Compliance Audit Paragraphs (three Compliance Audit Paragraphs including two Subject Specific Compliance Audits and eight Draft Paragraphs) and four paragraphs of Chapter-V. Performance Audits on "Deen Dayal Upadhyaya Gram Jyoti Yojana and Pradhan Mantri Sahaj Bijli Har Ghar Yojana–Saubhagya in the State of Mizoram" and "Development and Promotion of Horticulture in Mizoram" are also included in the Report. The draft Performance Audit Reports and Compliance Audit paragraphs were sent to the Head of the Departments concerned with a request to furnish replies within six weeks. The views of the Government have been incorporated wherever received. The audit findings were also discussed in Exit Conferences held with the representatives of the Government of Mizoram and their views were duly acknowledged in the Report.
Download Audit Report