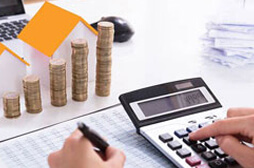 Indirect Tax
Report No.19 of 2022 - Performance Audit on Working of Customs Bonded Warehouses (CBWs) and Free Trade Warehousing Zones (FTWZs)
Date on which Report Tabled:
Tue 20 Dec, 2022
Date of sending the report to Government
Wed 10 Aug, 2022
Government Type
Union
Union Department
Indirect Tax
Overview
Performance Audit was conducted to (a) assess the effectiveness of the changes made in the Warehousing Regulations, 2016 in improving facilitation and self-clearance mechanism without detriment to the interest of revenue, and also the adequacy of Rules, Regulations, Notifications, Circulars, etc. issued from time to time in relation to CBWs under the Customs Act 1962; and (b) assess whether the establishment and operationalization of FTWZs are duly aligned with the objectives of FTWZs' policy and whether the internal control system, monitoring and coordinating mechanism are adequate and designed to minimize the risk of revenue loss.
This report contains 49 audit observations, including sub-paragraphs, and nine recommendations. The Customs responded to 41 observations, accepted 26 fully and 15 were not accepted. No response was received in respect of eight audit observations. Similarly, five out of the nine recommendations were accepted and four under examination.
Download Audit Report