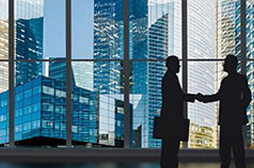 Commercial
Report No.11 of 2021 - Performance Audit on Implementation of Phase-III, Delhi Mass Rapid Transit System by DMRC, Ministry of Housing and Urban Affairs
Date on which Report Tabled:
Thu 02 Dec, 2021
Date of sending the report to Government
Mon 08 Nov, 2021
Government Type
Union
Union Department
Commercial
Sector
Transport & Infrastructure
Overview
Audit Report No. 11 of 20201 which has been laid in Parliament today, is on the Performance Audit Report on Implementation of Phase III Delhi Mass Rapid Transit System by Delhi Metro Rail Corporation(DMRC).
1.1 Brief overview of DMRC : DMRC is a joint venture with equal equity (50:50) contribution from Government of India (GoI) and Government of National Capital Territory of Delhi (GNCTD). Performance Audit of Delhi Mass Rapid Transit System Phase-III was taken up to assess implementation of the project in terms of economy, efficiency, and effectiveness due to public interest in the project, growing transport requirement of Delhi, substantial cost involved, and delay in completion of the project.
1.2 Sanction/Approval of project : Phase-III of Delhi Metro was conceptualised to provide the required level of metro coverage for the size and spread of population of Delhi. The plan was to generate additional induced ridership on the existing Phase-I and Phase-II corridors through Phase-III corridors. The main objective of the recommended corridors for Phase-III was to give a metro network to the commuters with smooth connectivity by providing more interchange stations for switching from one corridor to another. As per the sanction (26 September 2011) of the GoI, the initial four corridors of Phase-III were approved for a length of 103.05 km (sanctioned cost ₹35,242 crore which was further extended to 160.76 km with sanctioned cost of ₹48,565.12 crore) after sanctioning of nine more sections/ corridors by the GoI. Against this, DMRC constructed (2011-19) 160.75 km (107.27 km elevated and 53.48 km underground section) metro lines during Phase-III.
1.3 Operational performance: The total ridership of entire DMRC network (Phase-I, II and III) in the year 2019-20 was estimated as 53.47 lakh. Against this, the actual ridership of DMRC was 27.79 lakh only i.e., 51.97 per cent of projected ridership. In case of Phase-III specifically, as against the projected ridership of 20.89 lakh in 2019-20 from initially sanctioned four corridors, the actual ridership in 2019-20 was only 4.38 lakh, which is 79.02 per cent lower than projected ridership as per DPR. Similarly, in case of NCR/ other extension, the actual ridership on these corridors was 15.12 per cent to 87.63 per cent lower than projected ridership as per DPRs.
1.4 Financial performance: DMRC excluded the depreciation & amortisation expenses and interest cost as part of the operating expenses thereby reducing the operating expenses. Thus, DMRC was rather suffering operational loss instead of earning operating profit as reported in its annual report. Even without considering the depreciation and interest expenses, there has been a consistent increase in the operating cost ratio from 48.99 per cent in 2011-12 to 80.55 per cent in 2019-20, which indicates inefficient operational performance of DMRC.
In this Report, Audit reviewed the performance of Delhi MRTS Phase-III. The Performance Audit covered planning, implementation, monitoring and operations and maintenance of completed corridors and outcome of the activities of Phase-III project for the period since its commencement from April 2011 to March 2020.
Indian Institute of Technology, Delhi (IIT Delhi) was appointed as Technical Consultant on 26 September 2019 to review the technical aspects of civil works, signalling and telecom, rolling stock, heating, ventilation and air conditioning and electrical works executed by DMRC during implementation of Phase-III. Their observations and suggestions have been suitably incorporated in this report.
Download Audit Report