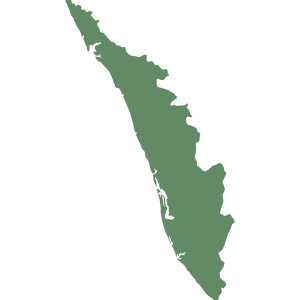 Kerala
Report No. 6 of 2021 - Preparedness and Response to Floods in Kerala, Government of Kerala
Date on which Report Tabled:
Thu 11 Nov, 2021
Date of sending the report to Government
Wed 20 Oct, 2021
Sector
General Sector Ministries and Constitutional Bodies
Overview
This Report on the 'Preparedness and response to floods in Kerala' is divided into six chapters. Chapter I contains Introduction, Chapter II deals with Planning and Capacity Building, Chapter III deals with Flood forecasting and reservoir operation, Chapter IV deals with Impact of change in Land Use and Land Cover, Chapter V deals with Financial management and survey and Chapter VI gives the Conclusions and recommendations.
Chapter II: This Chapter contains audit findings with regard to planning and capacity building. Under planning, Audit noticed inadequate provision for flood management in the State Water Policy, non-preparation of State level Master Plan for water resources development and management, non-enactment of legislation to identify and demarcate Flood Plains in the State and Flood Hazard Map not conforming to criteria. Under capacity building, Audit noticed deficiencies in implementation of Civil Defence in the State, deficiencies in revamping of Kerala Fire and Rescue Services Academy and non-functioning of Virtual Cadre for Disaster Management.
Chapter III: This Chapter contains audit findings with regard to flood forecasting and reservoir operation. Under flood forecasting, Audit noticed deficiencies in adequacy of rain gauges in the Periyar Basin, deficiencies in adequacy of flow gauge density in Periyar Basin, flood forecasting stations not set up in the State, non-completion of a project intended for obtaining data required for flood management and inadequacies of State Emergency Operations Centre. Under reservoir operation, Audit assessed the impact of dam spillage on flooding in downstream areas and siltation of reservoirs and reduction in storage capacity.
Chapter IV: This Chapter contains audit findings with regard to impact of change in Land Use and Land Cover. Results of Land Use Land Cover study in the Periyar Basin are discussed in this Chapter.Further, audit also noticed illegal construction on Cheruthoni riverbed in Idukki district, diversion canal for Chengalthody inadequate to prevent inundation and obstruction to flood discharge through Thottappally spillway.
Chapter V: This Chapter deals with financial management aspects with regard to management of the State Disaster Mitigation fund and execution of immediate restoration activities in post flood scenario. This Chapter also gives the results of survey of flood affected persons.
Download Audit Report