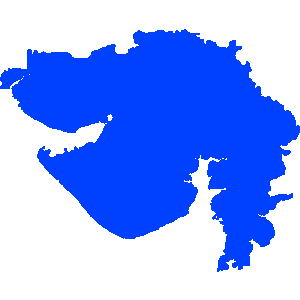 Gujarat
Report No. 1 of the year 2021 - State Finances Audit Report of the Comptroller and Auditor General of India for the year ended 31 March 2020, Government of Gujarat
Date on which Report Tabled:
Tue 28 Sep, 2021
Date of sending the report to Government
Thu 23 Sep, 2021
Overview
This Report provides an analytical review of the finances of the State Government based on the Annual Accounts for the year 2019-20. The Report is structured in our Chapters.
Contents:
Chapter 1 describes the basis and approach to the Report and the underlying data provides an overview of structure of Government Accounts, budgetary processes, macro-fiscal analysis of key indices and State's fiscal position including the deficits/surplus.
Chapter 2 provides a broad perspective of the finances of the State, analyses the critical changes in major fiscal aggregates relative to the previous year, overall trends during the last five years, debt profile of the State and key Public Account transactions, based mainly on the Finance Accounts of the State.
Chapter 3 is based on the Appropriation Accounts and gives a Grant-wise description of Appropriations and the manner in which the allocated resources were managed by the service delivery Departments. Observations on the audit of administrative department/ controlling officers relating to Grant No 13 (Power Projects) and Grant No. 66 (Irrigation and soil conservation) are included.
Chapter 4 is an inventory of the Government's compliance with various reporting requirements and financial rules along with additional data collated from several other sources in support of the findings.
Important Observations:
At the end of 2019-20, fiscal deficit as percentage to GSDP stood at 1.48 per cent, which was within the limit of three per cent recommended by 14 FC and the Government's own projections of 1.84 per cent in MTFPS.
In the fiscal consolidation roadmap, the 14 FC had recommended the percentage of outstanding liabilities to GSDP at 25.76 for 2019-20, against which, the actual outstanding liabilities stood at 18.96 per cent.
During 2019-20, 68 per cent of revenue receipts came from State's own resources. The State's own tax revenue decreased by ₹ 1,095 crore (1.37 per cent) in 2019-20 over the previous year while non-tax revenue increased by ₹ 4,687 crore (34.93 per cent) over the previous year.
During 2019-20, against total budget provisions of ₹ 2,14,271 crore, actual expenditure was ₹ 1,88,279 crore.
Net savings of ₹ 25,992 crore were the result of savings of ₹ 27,459 crore offset by an excess of ₹ 1,467 crore.
Download Audit Report