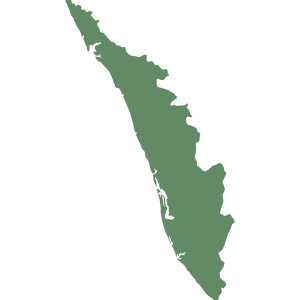 Kerala
Report No.3 of 2021 - Revenue Sector, Government of Kerala
Date on which Report Tabled:
Thu 10 Jun, 2021
Date of sending the report to Government
Mon 24 May, 2021
Overview
This Report of CAG for the year ended March 2019 contains five chapters. The first chapter contains general observations relating to the Revenue Sector of Government of Kerala and certain other observations. The contents of the rest of the chapters are detailed below:
Chapter II: This chapter contains a Compliance Audit Report on Transition from Kerala Value Added Tax (KVAT) to Goods and Services Tax (GST) and a paragraph on Short levy of tax. The Compliance Audit Report focusses on the lapses occurred on the part of the State Goods and Services Taxes department during the transition period from KVAT to GST, simultaneously putting forth recommendations for improvement in tax administration.
Chapter III: This chapter contains three compliance audit paragraphs on Motor Vehicles Department relating to non/short levy of one time tax, green tax etc.
Chapter IV: The failures of the RR mechanism of the State in timely realisation of arrears leading to steady increase of arrears was analysed by Audit in six selected departments. The observations, conclusions and recommendations drawn are detailed in the Compliance Audit Report on Arrears of Revenue. Three other compliance audit paragraphs are also included in this chapter.
Chapter V: This chapter contains a compliance audit paragraph on short collection of cost of establishment in Excise department.
Download Audit Report