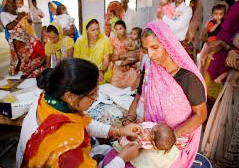 Civil
Report No. 2 of 2021 - Union Government (Civil) Compliance Audit Observations
Date on which Report Tabled:
Wed 24 Mar, 2021
Date of sending the report to Government
Fri 26 Feb, 2021
Government Type
Union
Union Department
Civil
Sector
General Sector Ministries and Constitutional Bodies
Overview
This Report contains significant audit findings arising from the compliance audit of financial transactions under 64 civil grants relating to 37 Civil Ministries/Departments of the Union Government including Union Territories without Legislatures under the General and Social Services sectors and of Autonomous Bodies/Corporations under their administrative jurisdiction excluding the Ministries/Departments of Revenue, Railways, Defence, Telecommunications, Electronics & Information Technology and Posts.
The gross expenditure of these 37 Civil Ministries/Departments decreased by 0.47 per cent from Rs. 8,71,297 crore in 2017-18 to Rs. 8,67,164 crore in 2018-19. Previous Audit Reports of the Comptroller & Auditor General have been highlighting instances of loss of non tax revenues or non recovery of dues as well as avoidable or extra expenditure due to non adherence to codal provisions and applicable rules and regulations, deficiencies in project management, poor internal controls, irregularities in release of pay and staff entitlements and poor financial management. Audit continued to find similar irregularities across various Ministries/Departments during the compliance audit for the financial year ended March 2019 which was symptomatic of the need to further strengthen extant systems of internal controls and budget management as well as to ensure that prompt and effective action on the audit findings have been drawn to prevent recurrence, of these paragraphs have been drawn. In a number of cases, the concerned Ministry/Department has given response which has been suitability incorporated with appropriate rebuttal.
This Report contains 43 illustrative cases of such irregularities involving Rs. 274.26 crore covering 13 Ministries/Departments and five Union Territories without Legislatures and Autonomous Bodies/Corporation under their administrative control.
Download Audit Report