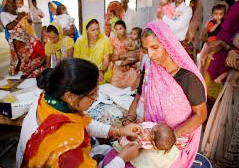 Civil
Report no.15 of 2020 - Performance Audit of Manpower and Logistics Management in Delhi Police
Date on which Report Tabled:
Wed 23 Sep, 2020
Date of sending the report to Government
Mon 10 Aug, 2020
Government Type
Union
Union Department
Civil
Sector
General Sector Ministries and Constitutional Bodies
Overview
The main objective of the Performance Audit was to examine whether the Delhi Police is managing its manpower and logistics efficiently and effectively. Further, another area of emphasis is the examination of the adequacy of infrastructure across all units of the Organisation. The Performance Audit primarily covered Law & Order Police (territorial Police Districts), Security Unit, PCR, Operations & Communications, Special Cell, Provision & Logistics, IT Cell and PHQ, for a period of six years, from 2013-14 to 2018-19.
This report has nine chapters, the details of which have been given below:
Chapter 1 gives an overview of roles and responsibilities, organisational set-up, financial details etc. of Delhi Police.
Chapter 2 contains information relating to incidence of crime in Delhi.
Chapter 3 provides an analysis of manpower position in Delhi Police, status of action taken by the Government in this regard, recruitment of personnel etc.
Chapter 4 contains detailed comments on shortage of manpower, vehicles, infrastructure etc. at police districts and police stations and their impact on the functioning of Delhi Police.
Chapter 5 contains comments arising out of audit analysis of functioning of Police Control Room which deals with the emergency calls from persons in distress and respond to the same.
Chapter 6 provides details of the communication systems including CCTVs being used in Delhi Police and flags deficiencies in the systems being used.
Chapter 7 deals with the Special Cell of Delhi Police which deals with terror associated/ancillary criminal activities of narcotic syndicates etc. and contains comments on shortages in manpower, vehicles, equipment such as bullet proof jackets, arms and ammunition etc. in the Special Cell
Chapter 8 deals with the roles and responsibilities of Security Unit of Delhi Police entrusted with security of Protected Persons and factors affecting the efficient functioning of the Unit.
Chapter 9 contains results of our audit of various digital initiatives of Delhi Police such as Crime and Criminal Tracking Network and Systems, Safe and Secure Delhi, Crime Mapping, Analytics and Predictive System, Himmat App, Himmat Plus App, MV Theft App etc.
Chapter 10 contains Recommendations for improvements.
Download Audit Report