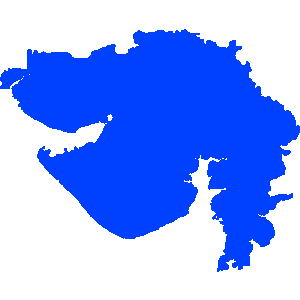 Gujarat
Report No. 7 of 2015 - Compliance and Performance on Revenue Sector of Government of Gujarat
Date on which Report Tabled:
Tue 31 Mar, 2015
Date of sending the report to Government
Sector
Taxes and Duties,Finance,Transport & Infrastructure,Power & Energy,Industry and Commerce
Overview
This Report contains 51 paragraphs including two Performance Audits involving Rs. 675.55 crore. Some of the major findings are as mentioned below:
The total revenue receipts of the Government of Gujarat in 2013-14 were Rs. 79,975.74 crore as against Rs. 75,228.53 crore during 2012-13. The revenue raised by the State from tax receipts during 2013-14 was Rs. 56,372.37 crore and from non-tax receipts was Rs. 7,018.31 crore. State's share of divisible Union taxes and grant-in-aid from the Government of India were Rs. 9,701.93 crore and Rs. 6,883 crore respectively. Thus, the revenue raised by the State Government was 79 per cent of the total revenue receipts. The main source of tax revenue during 2013-14 was value added tax/sales tax (Rs. 40,976.06 crore) and stamp duty and registration fees (Rs. 4,749.35 crore). The main receipt under non-tax revenue was from non-ferrous mining and metallurgical industries (Rs. 1,578.34 crore).
A Performance Audit on 'Return Scrutiny and Self Assessment on VAT' revealed the following:
The Department had not made any provision by way of providing space/column in Form 214A/215A and 202A for furnishing the details of the goods purchased and nature of contract respectively. Thus, it could not be ascertained whether the goods were purchased from registered dealers and tax was paid correctly.
The Department had not evolved any mechanism at higher level to monitor initial scrutiny of periodical and annual returns by the Assessing Authority where the cases of the dealers were accepted as 'deemed to have been assessed' under Section 33 of the VAT Act.
Download Audit Report