Compliance
Financial
Performance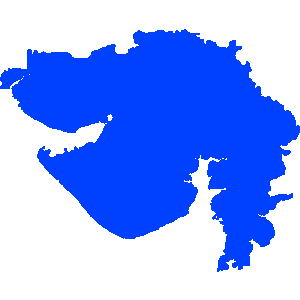 Gujarat
Report No. 2 of 2015 - Financial Audit on Public Sector Undertakings of Government of Gujarat
Date on which Report Tabled:
Tue 31 Mar, 2015
Date of sending the report to Government
Sector
Transport & Infrastructure,Power & Energy,Industry and Commerce,Agriculture and Rural Development
Overview
The State Public Sector Undertakings (PSUs), consisting of State Government companies and statutory corporations, are established to carry out activities of a commercial nature, while keeping in view the welfare of the people. As on 31 March 201-1, the State of Gujarat had 72 working PSUs (68 companies and four statutory corporations) and 12 non-working PSUs (including seven under liquidation), which employed 1.12 lakh persons. The working PSUs registered a turnover of f 98,718.90 crore as per their latest finalised accounts. This turnover was equal to 12.75 per cent of the State GDP indicating the important role played by State PSUs in the economy. Audit of Government companies is governed by Section 619 of the Companies Act, 1956. The accounts of the State Government companies are audited by Statutory Auditors who are appointed by CAG as per the provisions of Section 619(2) of the Companies Act, 1956. These accounts are also subject to supplementary audit by CAG, as per the provisions of Section 619 of the Companies Act, 1956. Audit of statutory corporations is governed by their respective legislations.
As on 31 March 2014, the total investment (capital and long term loans) in 84 PSUs was Rs. 1,05,773.07 crore. 33 working PSUs had arrears of 50 accounts as on 30 September 2014. The extent of arrears ranged from 1 to 4 years.
During the year 2013-14, out of 72 working PSUs, 46 PSUs earned profit of Rs. 3,363.96 crore and 20 PSUs incurred loss of Rs. 1,111.85 crore. The major contributors to the profit were Gujarat State Petronet Limited 659.98 crore), Gujarat Mineral Development Corporation Limited (Rs. 629.59 crore) and Gujarat Gas Company Limited (Rs. 611.93 crore). Major loss making companies were GSPC Pipavav Power Company Limited (Rs. 307.10 crore), Gujarat State Energy Generation Limited (Rs. 151.21 crore), GSPC Gas Company Limited (T134.68 crore), Gujarat State Road Transport Corporation (Rs. 132.50 crore) and Gujarat State Financial Corporation (Rs. 112.76 crore).
Download Audit Report