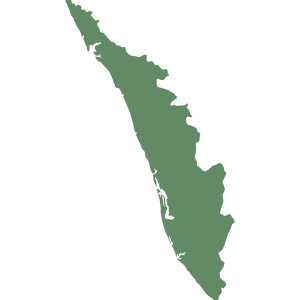 Kerala
Report of 2010 - Performance Audit on Civil of Government of Kerala
Date on which Report Tabled:
Tue 28 Jun, 2011
Date of sending the report to Government
Sector
Finance,Transport & Infrastructure,Information and Communication,Environment and Sustainable Development,Agriculture and Rural Development,Social Welfare,Education, Health & Family Welfare
Overview
This Report comprises three Chapters. Chapter I includes three performance audit reviews and two information system reviews; Chapter II includes 18 paragraphs on audit of financial transactions of various Government departments and Chapter III includes a report on an integrated audit of a Government department.

The audit has been conducted in accordance with the Auditing Standards prescribed for the Indian Audit and Accounts Department. Audit samples have been drawn based on statistical sampling methods as well as on judgemental basis. The specific audit methodology adopted for programmes and schemes has been mentioned in the reviews. The audit conclusions have been drawn and the recommendations made, taking into consideration the views of the Government, wherever received. The audit findings are given below:

A review of mental health care facilities in the State revealed that the StateGovernment had not formulated a mental health plan to implement the objectives envisaged in the Mental Health Policy, 2000. Out of Rs. 9.98 crorereceived during 2005-06 to 2008-09 from Government of India for implementation of schemes under the National Mental Health Programme,Rs. 4.07 crore remained unspent as of March 2010 in treasury savings bank accounts and with the Nirmithi Kendra/Public Works Department. The State Government did not conduct any epidemiological survey to identify mentally ill persons in the State as recommended by the National Human Rights Commission. The psychiatric institutions/nursing homes were functioning without the minimum facilities required under the Act. Shortage of manpower such as psychiatrists, clinical psychologists and paramedical staff in three mental health centres ranged between 64 and 94 per cent. No inspection of the psychiatric hospitals/nursing homes was carried out by the inspectorsappointed by the Government, to discharge the functions and duties contemplated under the Act. No Boards of Visitors were appointed for private psychiatric hospitals/nursing homes.
Download Audit Report