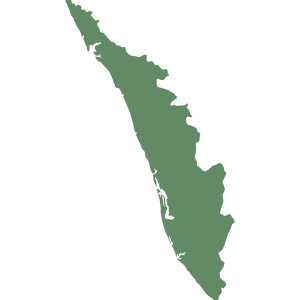 Kerala
Report of 2009 - Financial Audit on Revenue(Volume-1) of Government of Kerala
Date on which Report Tabled:
Date of sending the report to Government
Overview
This Report contains 44 paragraphs including three reviews on cross A erification of purchase/sale effected under KGST/KVAT/CST acts, package for effective administration of registration laws (PEARL) in the registration department and recovery of arrears of revenue under revenue recovery act and paragraphs relating to non/short levy/loss of tax involving Rs. 675.44 crore. Some of the major findings are mentioned below.

Total revenue receipts of the State Government for the year 2008-09 amounted to Rs. 24.512.18 crore against Rs. 21,106.79 crore for the previous year. Seventy two per cent of this was raised by the State through tax revenue (Rs. 15.990.18 crore) and non-tax revenue (Rs. 1.559.29 crore). The balance 28 per cent was receipt from the Government of India as State's share of divisible Union taxes (Rs. 4.275.52 crore) and grants-in-aid (Rs. 2.687.19 crore).
At the end of 2008-09. arrears in respect of commercial taxes, land revenue, motor vehicle, etc., amounted to Rs. 9.465.95 crore of which arrears in respect of commercial taxes accounted for Rs. 3.777.26 crore and taxes and duties on electricity accounted for Rs. 3.238.95 crore.
Download Audit Report