Compliance
Financial
Performance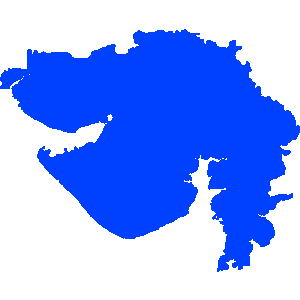 Gujarat
Report of 2015 - Compliance, Financial and Performance Audit on State Finances of Government of Gujarat
Date on which Report Tabled:
Tue 31 Mar, 2015
Date of sending the report to Government
Sector
Finance,Social Welfare
Overview
In response to the Twelfth Finance Commission's recommendations, the Gujarat Government enacted the Gujarat Fiscal Responsibility Act, 2005 (GFRA) which incorporated the objectives of prudence in fiscal management, fiscal stability by progressive elimination of revenue deficit, sustainable debt management and greater transparency in the fiscal operations of the Government.
To maintain a stable and sustainable fiscal environment consistent with equitable growth, the Thirteenth Finance Commission (ThFC) recommended a fiscal consolidation roadmap for the State by amending their Fiscal Responsibility Legislations. The State Legislature in March 2011 amended the Fiscal Responsibility Act in line with the recommendations. This required the State to reduce the revenue deficit to zero by 2011-12, the fiscal deficit to not more than three per cent of the estimated GSDP for the year beginning 2011-12, to cap the total public debt of the State Government to 27.1 per cent of the estimated GSDP by end of 2014-15 and to cap the outstanding guarantees within the limit (Rs. 20,000 crore) prescribed in the Gujarat State Guarantees Act,1963.
Based on the audited accounts of the Government of Gujarat for the year ending March 2014, this Report provides an analytical review of the Annual Accounts of the State Government. The Report is structured in three Chapters.
Chapter I is based on the Finance Accounts and makes an assessment of the Government's fiscal position as on 31 March 2014. It provides an insight into trends of different components of the government's receipts, expenditure and borrowing pattern, besides giving a brief account of Central funds transferred directly to State implementing agencies through the off-budget route.
Chapter II is based on the Appropriation Accounts and gives a grant-wise description of appropriations and the manner in which the allocated resources were managed by the service delivery departments.
Chapter III is an inventory of the Government's compliance with various reporting requirements and financial rules. The Report also has additional data collated from several other sources in support of the findings.
Download Audit Report