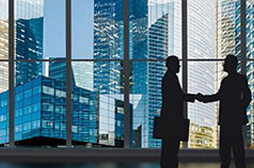 Commercial
Report No.14 of 2019 - Performance Audit of Pradhan Mantri Ujjwala Yojana, Ministry of Petroleum and Natural Gas
Date on which Report Tabled:
Wed 11 Dec, 2019
Date of sending the report to Government
Fri 08 Nov, 2019
Government Type
Union
Union Department
Commercial
Overview
This Report contains the results of Performance Audit conducted by the C&AG of India on 'Pradhan Mantri Ujjwala Yojana' (PMUY). This Audit was conducted with a view to ascertain the effectiveness of the scheme implemented by Oil Marketing Companies (OMCs). Audit covered implementation of PMUY (excluding E-PMUY) during the period from May 2016 to December 2018.
Though target for issuance of LPG connections was largely achieved as Oil Marketing Companies had issued 7.19 crore connections till 31 March 2019 which was approximately 90 per cent of the target of eight crore connections to be issued under the scheme till March 2020, the Report highlights various deficiencies like the issuance of LPG connections by the LPG distributors to unintended beneficiaries, deficiencies in the LPG software of the OMCs in identification of intended beneficiaries and deficiencies in de-duplication process. The Report also covers the departure from safety norms by the LPG distributors and unsafe LPG practices adopted by PMUY beneficiaries. Inadequate efforts by OMCs were observed in commissioning the targeted number of LPG distributorships compelling the LPG distributors to supply cylinders for long distances, delivery of cylinders at godown or designated points instead of door-step delivery and considerable delays in supply of cylinders. Inadequacy was also noticed in providing 5 kg cylinders to PMUY consumers facing affordability issue. Encouraging the sustained usage of LPG remains a big challenge as the annual average refill consumption of PMUY consumers on 31 December 2018 was only 3.21. Low consumption of refills by 0.92 crore loanee consumers had hindered recovery of outstanding loan of Rs1234.71 crore.
Download Audit Report