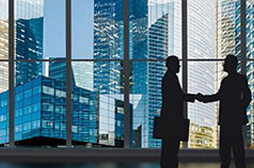 Commercial
Report No.12 of 2019 - Assessment of Environmental Impact due to Mining Activities and its Mitigation in Coal India Limited and its Subsidiaries
Date on which Report Tabled:
Wed 11 Dec, 2019
Date of sending the report to Government
Fri 02 Aug, 2019
Government Type
Union
Union Department
Commercial
Overview
Coal India Limited (CIL) is a Central Public Sector Enterprise under the Ministry of Coal has seven coal producing subsidiary companies under its fold. With an average consolidated annual production of 523.38 million tonnes (MT) of coal during 2013-14 to 2017-18, CIL operates through 82 mining areas spread over eight provincial states of India, besides owning and operating 15 coal washeries through its subsidiaries. Ministry of Environment, Forest and Climate Change is the nodal agency for planning, promoting, coordinating and overseeing the implementation of India's environmental and forestry policies and programmes. Mining of coal is to be carried out in conformity with stipulated environmental standards as prescribed under the relevant Acts and statutes. The main activities involved in coal mining are drilling of bore holes, blasting and loosening of coal seams, extraction of coal reserve and transportation of coal from mines to railway siding or to washeries. Extraction of coal, therefore, involves serious environmental and social concerns, including, air, noise, water pollution, land degradation and far reaching consequences on local bio-diversity. Most of the coal reserves in India are located in river basins which are rich in forest cover and are habitats of precious wild life and indigenous tribal communities. In view of the above factors, a Performance Audit on "Assessment of environmental impact due to mining activities and its mitigation in Coal India Limited and its Subsidiaries" was conducted for the period 2013-14 to 2017-18.
The Performance Audit Report highlights the following:-
Guidelines containing the responsibility and delegation at different levels in Environment discipline were formulated by CIL, but the same were not dovetailed in their operating manual by the subsidiaries.
Air quality monitoring in three subsidiaries of CIL was found deficient as against 96 monitoring stations, only 58 were established. Further, 12 mines of four subsidiaries did not comply the SPCB directives for installation of Continuous Ambient Air Quality Monitoring Stations to facilitate online monitoring of ambient air quality.
The pollutants exceeded the limits prescribed by Bureau of Indian Standards in eight mines across three subsidiaries. Further, during 2013-18, 62 lakh Kilo-litre (KL) of untreated water was discharged to nearby water bodies by Lakhanpur and Basundhara (W) mines of MCL thereby contaminating ground water.
In 13 mines across five subsidiaries, though topsoil was stacked in the earmarked area and reported periodically, basic records of topsoil indicating the quantity and areas of stacking were not maintained.
35 mines of ECL which were closed between April 1946 and July 2009 (including six mines which were closed prior to nationalization), did not have Mine Closure Status Report. Fly ash generated in the process of power generation by Kathara Captive Power Plant of CCL was dumped in the open space, posing environmental hazard.
The deployment of Executives exceeded the sanctioned strength at CIL Headquarters in all the years but it fell short at mines, during the period 2013-18. There were inconsistencies in deployment of manpower for environmental activities in the subsidiaries also.
Download Audit Report