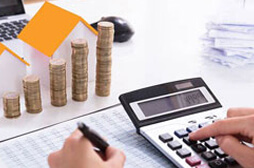 Indirect Tax
Report No.4 of 2019 - Compliance Audit of Union Government, Department of Revenue (Indirect Taxes – Central Excise and Service Tax)
Date on which Report Tabled:
Mon 01 Jul, 2019
Date of sending the report to Government
Fri 07 Jun, 2019
Government Type
Union
Union Department
Indirect Tax
Overview
Compliance Audit Report of the Comptroller and Auditor General of India containing audit observations and findings on the Central Excise and Service Tax revenue (Report No. 4 of 2019) for the year ended March 2018 was presented in Parliament on 1 July 2019.
This Report has 263 audit paragraphs containing 369 audit observations on Central Excise and Service Tax, having financial implication of Rs.465.55 crore. The Ministry/Department had, till November 2018, accepted 230 paragraphs involving revenue of Rs.345.22 crore and reported recovery of Rs.68.15 crore in 122 cases.
Download Audit Report