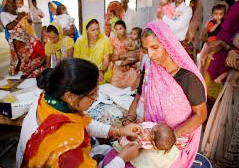 Civil
Report No.3 of 2018 - Union Territories without Legislatures Compliance Audit Observations Union Government
Date on which Report Tabled:
Thu 05 Apr, 2018
Date of sending the report to Government
Government Type
Union
Union Department
Civil
Sector
General Sector Ministries and Constitutional Bodies
Overview
There are seven Union Territories (UTs) specified under Part II of the First Schedule to the Constitution of India, viz. Andaman and Nicobar Islands, Chandigarh, Dadra and Nagar Haveli, Daman and Diu, Lakshadweep, National Capital Territory of Delhi and Puducherry. Except for the National Capital Territory of Delhi and Puducherry, UTs do not have Legislatures. This report includes audit observations arising from the audit of the five UTs without Legislatures.
The Report contains four chapters. Chapter I gives a brief outline of the administrative and financial arrangements in the Union Territories as well as the budgetary allocation and expenditure incurred as well as the position of response to audit in terms of replies to draft paragraphs and Action Taken Notes of earlier years. Chapter II contains paragraphs pertaining to the expenditure sector of UTs while Chapter III pertains to the revenue sector. Chapter-IV contains one paragraph relating to a Public Sector Undertaking (PSU) under UT Administration of Dadra and Nagar Haveli.
Download Audit Report